If you're a died-in-the-wool Paulite like me, things are looking up.
Off the top, there are the recent coups in Louisiana (first, maybe second – we're still waiting to see how that shakes out) and Nevada (2nd). In the most recent release from Rasmussen Reports for Georgia, Paul is polling at 12%, and is clearly ascendant in many of the super Tuesday states.
And then there's the money issue. Paul has more on hand than anyone else, and the only one with prospects to beat Paul in the cash race moving ahead is Mitt Romney. But his access to a personal fortune is also one of his achilles heels. So Paul will not be making the financially driven decisions that many of the candidates will be facing. We are truly poised to join the front-runners through attrition – and that is a great way to do it!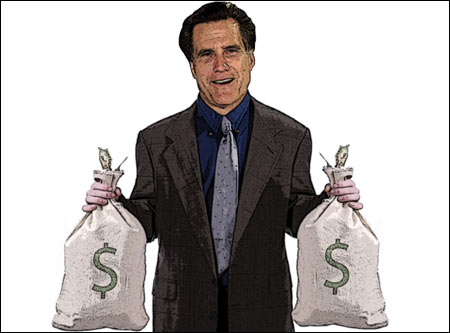 But wait – there's more…. have you read about all of the endorsements and additions to the campaign team in recent days? There was the Barry Goldwater Jr. Endorsement; the Norma McColvey endorsement; the Peter Schiff endorsement (the most meaningful to me); the Tom McClintock hedged endorsement; and the Donald Luskin endorsement.
It's hard to believe that we've been into the primary season for less than a month. While our route to the nomination has not been according to the normal script, we are better off today than at any other point in this campaign. We are making headway, and anything can happen. The field is incredibly weak, and Dr. Paul could be poised to break out and away from the pack. No one knows the future, but I can't help but be optimistic. We've got a lot of reasons to be, and many of our competitors don't. They've got to hope that they can keep the electorate away from the message through ad hominem charges of Paul being 'unelectable'. It seems that fewer and fewer people are buying that line….. they're just sitting on the ball and praying. They have used up their arsenal, and are hoping it was enough.
Personally, I don't think it was. But we will see.
_________________________________________________________